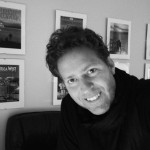 "Understanding the important role a well-created image plays in today's fast-paced economy is a must".
– Ricardo Ordóñez – MCMXXCVII –
Professional consultant Ricardo Ordóñez, was born in Ottawa, Ontario, Canada. Although he has lived throughout Canada and the U.S., as well as in various South American and Caribbean countries, Ricardo considers the beautiful city of Victoria, on Vancouver Island, British Columbia, his home.
As a self-taught professional photographer, stock photography consultant and seasoned creative director, Ricardo has been providing his professional expertise to organizations and individuals for over two decades; accomplishing their objectives while producing some of the finest work in the industry. His experience with diverse ethnic backgrounds has given him a strong edge in the understanding of a multicultural client base, as well as the international market targets they intend to reach.
In the US, Ricardo received a B.Sc. in Business with emphasis in Marketing. While maintaining a sense of the ever-changing trends, he continues to keep up with the marketing industry, ongoing technological development, as well as global consumer behavior. Ricardo has been a Marketing and Image Branding consultant since 1987; providing professional guidance to some clients, while restructuring, developing and maintaining image continuity for others.
Ricardo has established a resourceful alliance with an elite group of organizations in order to better assist his client with professional services that include Client Liaisons, Photographic Productions, Directing & Producing, Model & Prop Coordination, Location Scouting, Stock Photo Licensing, Corporate Identity Development & Image Branding, Digital Imaging & Creative Design, Web development, Online administration & Hosting, as well as Project Management (handling projects from concept development stages to completion, or handling them at whatever point a client requires).
From time to time, Ricardo provides private coaching and group workshops in the areas of digital photography, digital imaging, computer and internet services. Both avenues have been quite beneficial not only to adults, but most especially for seniors and children, who learn new modern technical skills applicable at home, at school, and at play.
In his work to date, in addition to his comprehensive stock photo images, which are readily available to his clients.  Ricardo has been profiled on television, radio, newspapers, magazines and BC most distinguished photographer calendar. His work has graced hundreds of covers and inserts of magazines, books, postcards, calendars, phone directories, travel books and guides, as well as a vast number of advertising, editorial, corporate, commercial, promotional materials, and private collections, including special-cause campaigns and special events.
Ricardo has assisted and served an elite group of businesses and organizations including Cops for Cancer, Canadian Cancer Society, Relay for Cancer, Lights on the Lawn for Cancer, Canadian Home Builders' Association, Canadian Lawyer Magazine, Marriott Victoria Inner Harbour Hotel, Westin Bear Mountain Hotel, Bear Mountain Golf Resort & Spa, Custom House Global Foreign Exchange, Where Victoria Magazine, Golf Vacations Magazine, America West Magazine, Eat Magazine, Victoria Conference Centre, City of Victoria, Brent Morrison Academy of Golf, Cabo San Lucas Golf Country Club, Storey Creek Golf Club, Pheasant Glen Golf Club, iBetterCleanse, All Cabo Real Estate, Lunaesthetique, P.I. Financial Corp., K9OHA, K9 Brite Bark, K9 PawSpa, iPROMO.CA, iPROMO International, Community Micro Lending, Coast Victoria Harbourside Hotel & Marina, Lifestyle Management Services, Las Ventanas Real Estate, Ramada Victoria, Quality Inn Victoria, Blue Crab Restaurant & Grill, Juan de Fuca Recreation Centre, Saanich Commonwealth Place, Queen Alexandra, Vancouver Island Golf Association, Tourism Victoria, Crown Isle Golf  Country Club, Olympic View Golf Country Club, Duncan Meadows Golf Club, Arbutus Ridge Golf Club, Morningstar Golf Club, Cowichan Golf Club, Fairwinds Golf Club, Tourism Vancouver Island, Tourism BC, Canadian Pages, BC Magazine, Farmer Construction, Westco Construction, EZ Rail, EcoTec Homes, Velletta & Company, Altitude Publishing, Columbia Fuels, Fields ESL College, Page One Publishing, Howard Johnson Hotel, Canadian Cancer Society, Victoria Chamber of Commerce, M.I.L.K, Victoria Film Commission, as well as numerous private and personal projects.
In his personal life, Ricardo greatly treasures his time with his loved ones, enjoys assisting others as well as takes pleasure in culinary diversity, creative projects, travel, music and dancing, while also making a point of staying fit through a variety of nutritional and sports activities. As a single parent, experienced stay-at-home Dad and provider, Ricardo continues participating with charity causes and fund raising projects, while including his son withn such educational opportunities.  Throughout the years, he has contributed in various ways from a corporate sponsor level, as well as assisted as a team leader, marketing consultant, art director, photographer, creative designer, project manager, web developer and website host.  In addition, Ricardo has had the pleasure of making donations and provided gift certificates to such wonderful organizations such as BC Lions Society for Children with Disabilities' Timmy Telethon, Queen Alexandra, BC Children's Hospital Foundation, Variety Club/The Children's Charity/Jeneece & Friends penny drive, the Canadian Cancer Society's Relay for Life, Cops for Cancer, Candles on the Lawn, CBS PAC and looking after the full creative marketing production for the "Volunteer Drivers" campaign.
As a personal project, in 2009, on a pro-bono basis, Ricardo began coaching and consulting individuals receiving income assistance; a community service that has proven to empower people with self-esteem tools and results-oriented resources for those going thorough tough economic challenges while n search of employment, career change or contemplating the idea of starting their own business.
On a creative and more personal note, early 2009, Ricardo and his son are proudly unveiled their first co-designed logo, a donation for CBS COMETS, and the other, for a Daycare.  Ricardo shares: "Two creative projects that have shown a little boy, my son, that commitment and dedication, creativity and skills, and having fun doing something you enjoy, while using modern technology, can manifest into something that actually brings benefit in more ways than one…, while at the same time seeing it all applied to bigger-than-life applications such as banners, branding of clothing embroidery/silk-screening and other items within the community. My son is thrilled to see our joint effort everywhere – this continues to give him such a sense of pride and positive self-esteem.  And for me… a gift of life that fills my heart in every way".
Ricardo welcomes the interest and participation of individuals and businesses wanting to join forces on with project, cause or vision.